IELTS online Course Preparation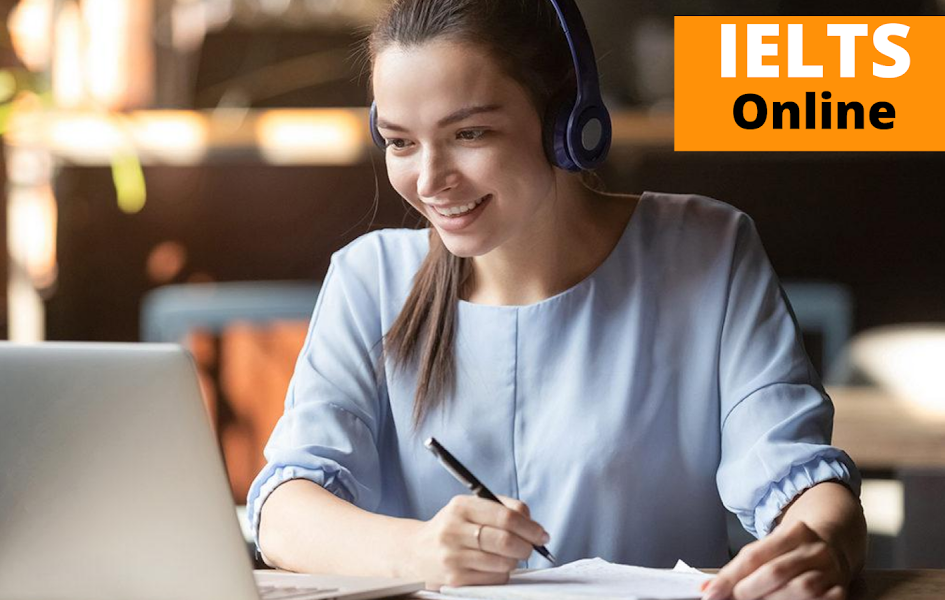 Do you need a Band 7+?
If you have tried for several times and cannot have your desired score then, we suggest to involve in our
IELTS Online Course
preparation. Probably, you will find all of your initials in this course.  Do you need intensive help for the
IELTS online course
? Yes, of course we have the best offer for you. our course is helpful for you as it prepares IELTS examinee for all modules of the IELTS exam: Listening, Reading, Writing and Speaking modules. Basically, it focuses on the core ideas and exact tips to boost your IELTS score. We have the particular
IELTS Online course
for the IELTS Academic and IELTS General. You can learn appropriate tips and tricks to do better in your IELTS exam. We will offer you the best guideline as well as practical methodologies so that you can easily brush your English well. You can easily have a close review through our syllabus and course outline mentioned bellow. We have our notes based on practical based materials according to our trainees actually work on the real exam. You will be very glad to know that many more students of ours  achieve desired scores of Band 7-9, jumping from Band 6 to Band 7.5 and Band 6.5 to 8 or 9. Additionally you can have adequate assignments so that you can acquire experience regarding the real exam. , Our trainers are well trained as well as with academic backgrounds in MBA, Aerospace Engineer, English Language. Moreover, we have many years experience of conducting IELTS training for the students of different background.
Note:
 This is a 
basic as well as tactics course 
that enhances you to succeed applying the strategies appropriately. Trainees visit us because we try our best to show them how to advance almost in in every part of the exam. We know the exam is challenging, but habituating with our tips and tricks it is possible to succeed.
Note: 
When you are participating in our course, please do not panic with experiencing every lecture. Because your trainers will help you to understand those complicated ideas. Sometimes, several students need more care and extra classes to improve their basic. Do not worry about it. We shall also offer you those sorts of helps.
What You Get From This Course
       30+ Hours of Content
Strategies and Tactics for Each Section
Instructor-Led Examples of Improving Each Section
Free Participation in Adequate Group Class (Reading, Listening, Writing)
Competitive Entry Into Private Training Giveaway
Exam Advice From IELTS Experts and Trainers
Teacher Led discussion for every topic
Entrance to Skills Exercises
        Writing advice and recommendations (through certain lectures)
        Speaking advice and recommendations
        Adequate Review Comparisons
By the end of this IELTS preparation course, you will:
Be introduced with all parts of the IELTS Academic or General  test
have some useful tips to help you having your IELTS goals
experience how the IELTS test is assessed
know how to update score a Band 6.5 -8 Level Task 1 and Task 2
be able to complete Reading Passages in under 20 minutes with 85% accuracy
effectively scan for keyword sentences in Reading
In the Listening Section, you will recognize when answers are given
understand grader expectations to receive and extremely high score
Course Structure
This 7+ Band Training Course is organized to improve the skill: Listening, Reading, Writing, and Speaking.
A review of the exam section
A review of the strategies and tips to give and choose high quality answers
Teacher led application of all tactics methods
Course for General and Academic
The methodology it basically continues like this.
There is a section labeled ACADEMIC READING.
The specific sections labeled GENERAL READING sections will start after completing those sections..
The Listening section is for both sections.
You will find the sections with the heading of Task 1, General Letter after the Academic Task 1 writing sections.
Writing Task 2 is the same for both
Speaking is the same for both
Course Requirements
A minimum of Intermediate level English
Have mindset for participating in regular classes and proper practice .
Ability to Actively and Consistently Participate
You Need a Score of 6