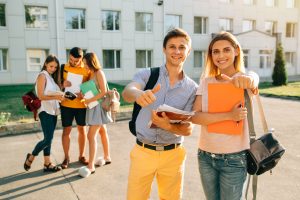 Great opportunity to study in the UK for Bangladeshi students
Study in the UK for Bangladeshi students is easier. Before taking decision to study in the UK at first, we should know why we will choose England for our study destination?
Why Study in the UK?
Recent statistics shows that thousands of international students' study in the UK each year. It is giving the UK a superior ranking. As the UK is a multicultural country so it becomes the best option for international students. Many students worldwide are seeking an English-language education. For them it is better place to study because the country invented the language.
Education system in the UK:
With an advanced education system and hundreds of world-class universities, the UK is a good option for international students. Our writing about UK education helps you to learn more about studying in the UK. Most of the time, Bangladeshi student try to learn more about the country, its history and culture, and  life style.
Higher Education System in the UK:
The higher education system in the UK is the center for higher education standards in other countries for years. Every British university is well known to worldwide for having creative and competitive environments. For this reason, it helps their students to get standard education. Their standards are undoubtedly high, and year after year, the universities are tested for modern challenges.
Living Expense in the UK:
In terms of living expenses to study in England for Bangladeshi students is also a good option . No matter how much money you got in your pocket you can still find affordable places to live in UK. In addition, none of this at the cost of a normal life. Moreover, it is easy to find on campus or off campus accommodation within a cheap cost.
Glorious history of the UK:
Study in England for Bangladeshi students is also significant for the glorious background of it. An island nation, the UK is surrounded by 4 different oceans or seas. The UK is consisted of four countries. These are England, Scotland, Wales and Northern Ireland. It is the home to 66 million people, the UK is the 78th most populous country in the world. As a result, it is the perfect place to study and accommodate.
Post graduation work permit in the UK:
Furthermore, once you have graduated, what do you do? International graduates from the UK have a variety of options like looking for work, to continue education in a graduate program, to get permanent settlement, to return back to their home country with their new skills and knowledge. Consequently, students of Bangladesh should keep England for the first choice of their future study option. So, post- graduation work permit in England for three years is a great opportunity for the students of Bangladesh who want to study in England and want to settle in England.
PTE/IELTS is accepted for admission and immigration in the UK:
It is a great news that England has recently added PTE-Academic as a language proficiency test for the purpose of education and immigration like other tests IELTS, TOEFL etc. So, PTE-Academic training, Dhaka, Bangladesh would be a great option for you, if you start your overseas journey with PEC-Education. PEC-Education, Mirpur, Dhaka Bangladesh is well known for its fair service for overseas consultancy as well as the best training provider of PTE Academic training and IELTS training. So, if you have wish to study in England please do not waste your time, contact with us and start your successful journey. Remember that 'a stitch in time saves nine'!!!
PEC-Education, 129 Senpara Parbata Begum Rokeya Sarani, Mirpur-10 Dhaka-1216, Web:www.pecpte.com, Call: +8801630840663